Ignitio Performance Cloud™ is a self-serve business performance platform that makes it easy to see all the metrics you care about in one place, for better decisions and outcomes across your organization.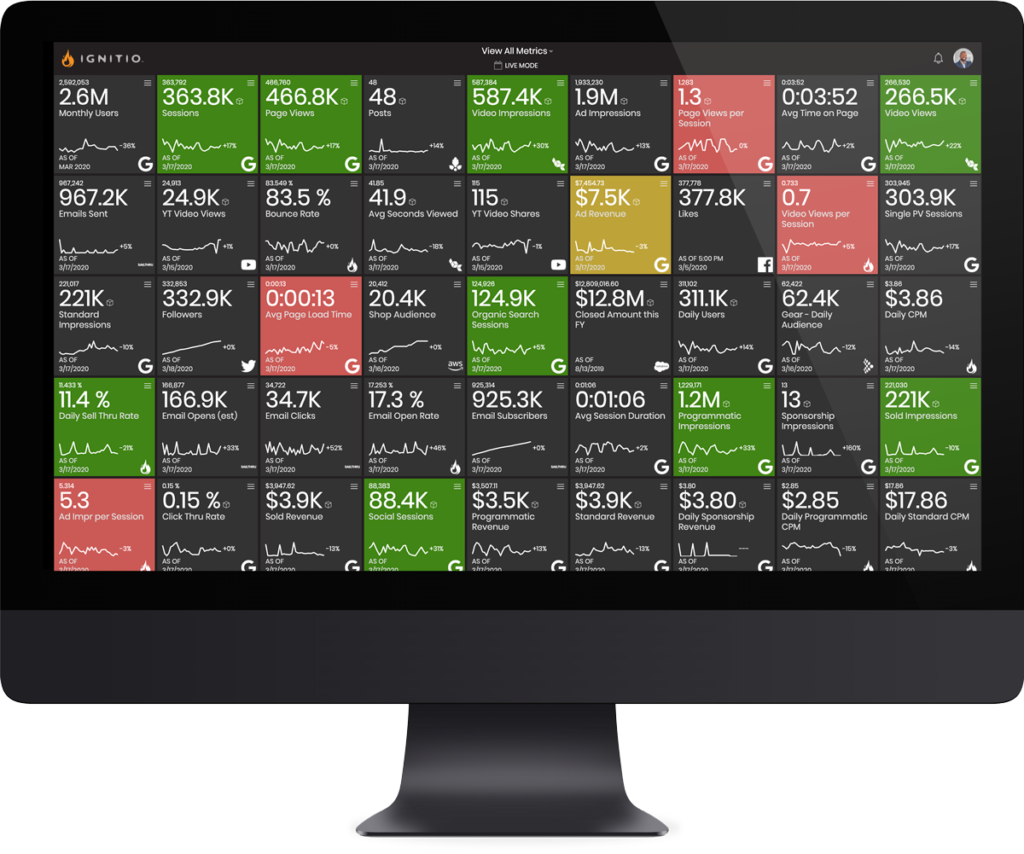 IGNITIO PERFORMANCE CLOUD
One source for all your metrics.
Easily consolidate your organization's system of record by collecting all your important metrics in one instantly informative view. Leading-edge data engineering ensures you see the most accurate information possible, regardless of source.
UNIVERSAL ACCESS
Real-time metrics on any device.
Globally available on any device, Ignitio empowers you to proactively manage your business whenever, wherever, however you choose.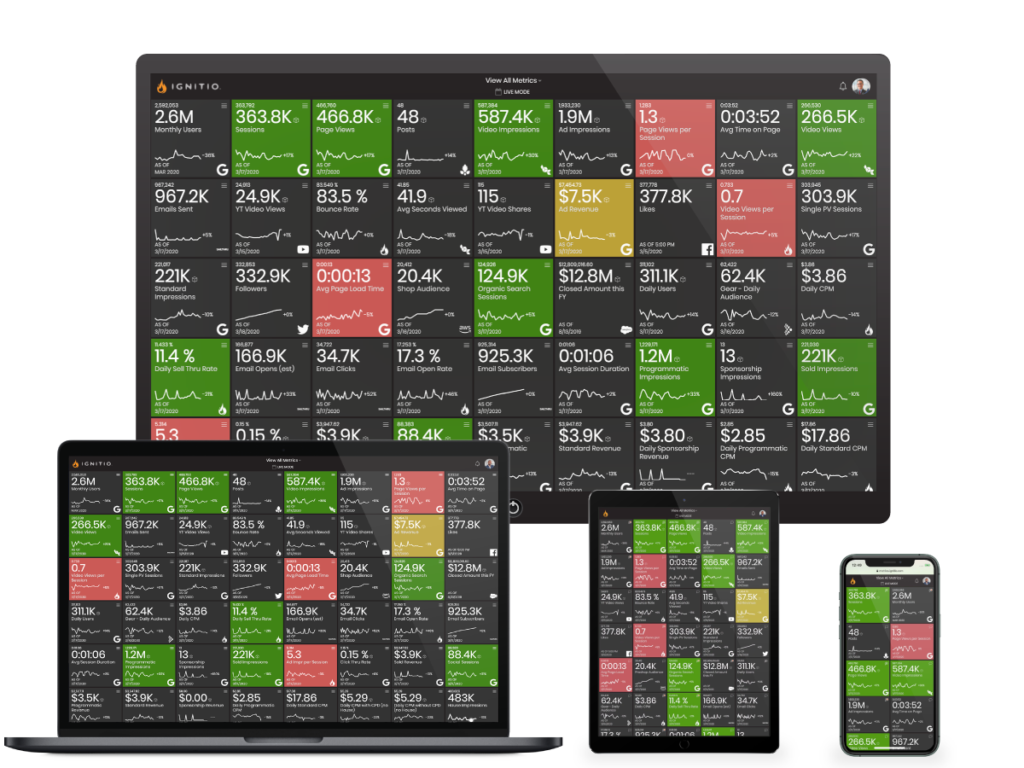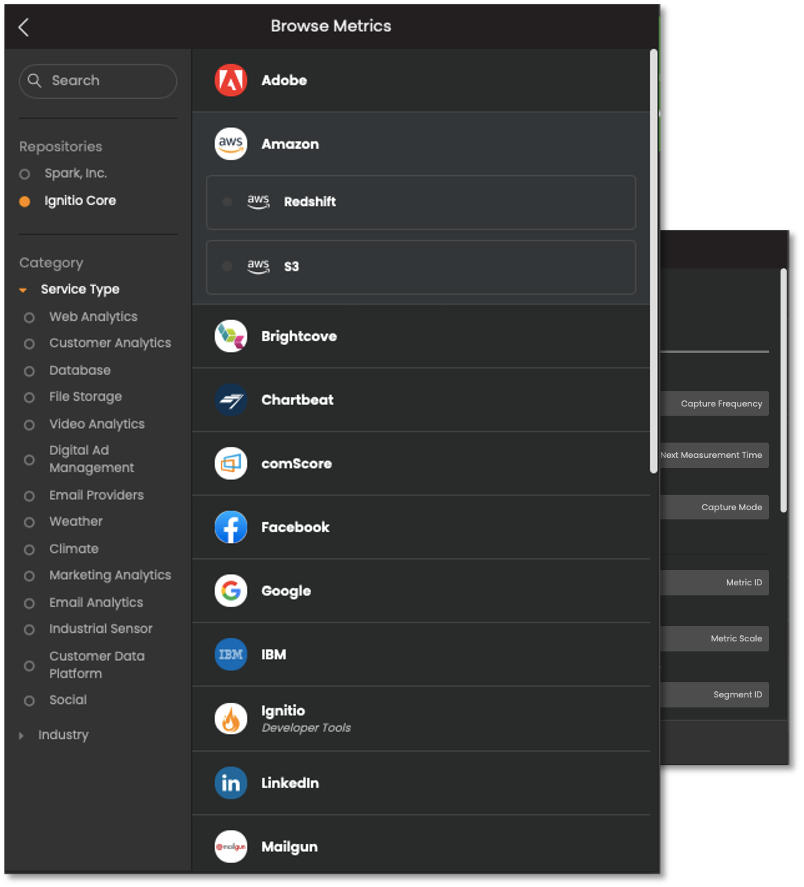 IGNITIO METRICS LIBRARY
Enjoy no code self-setup.
Pre-built metrics collectors make for simple self-service deployment, rapid business insight, and ongoing value. Browse our growing metrics library and select metrics from hundreds of source systems, services, and devices for easy addition to your Metric Clouds.
MODERN DATA INTERFACE
See your metrics, your way.
Dashboards and multidimensional graphs reveal insights that rows and columns of data just can't. Ignitio gives you the freedom to visualize metrics in intuitive ways that lead to faster understanding and more confident decisions.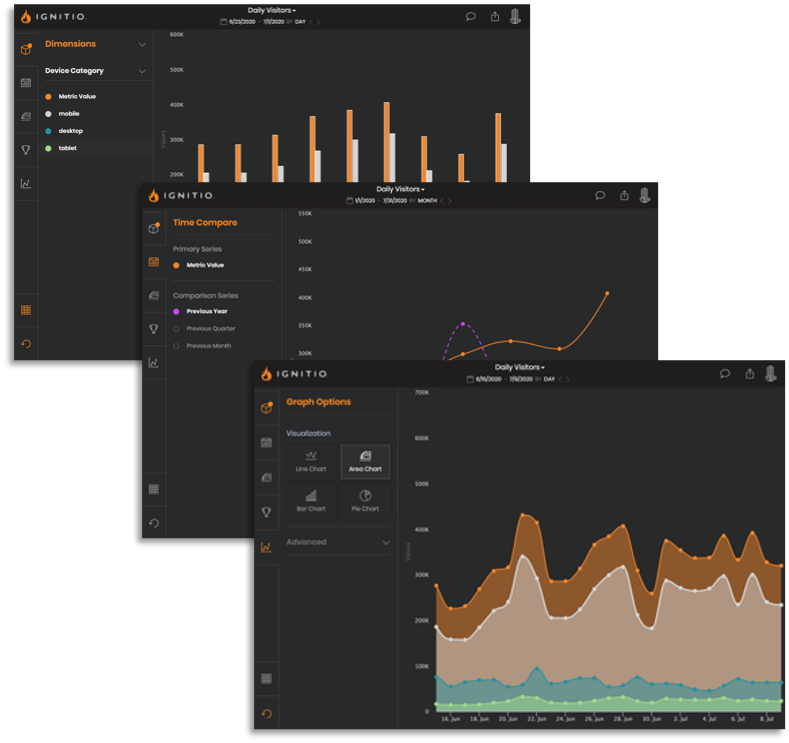 KPM-BASED GOALS
Drive performance.
Effective management is about setting appropriate goals, tracking to them, and beating them. Ignitio lets you organize metrics into programs, add team members, assign goals, and track progress live.
SOCIALIZED METRICS
Collaborate across your metrics.
Supporting organizational analysis and commentary around your metrics is critical to achieving performance objectives and capturing the story of success or failure. Ignitio enables this in a way that's both natural and totally unprecedented.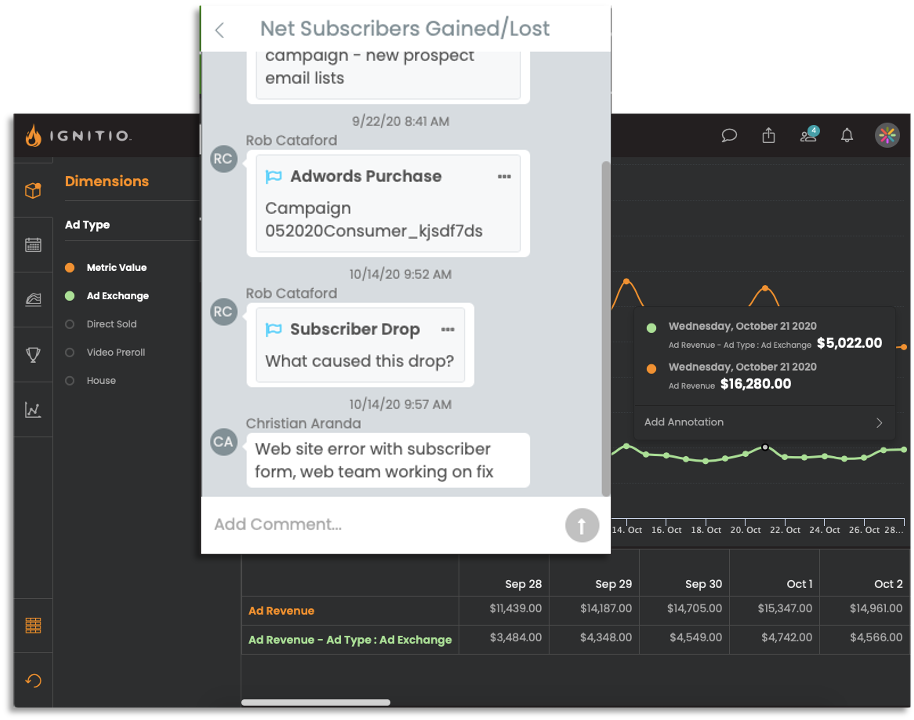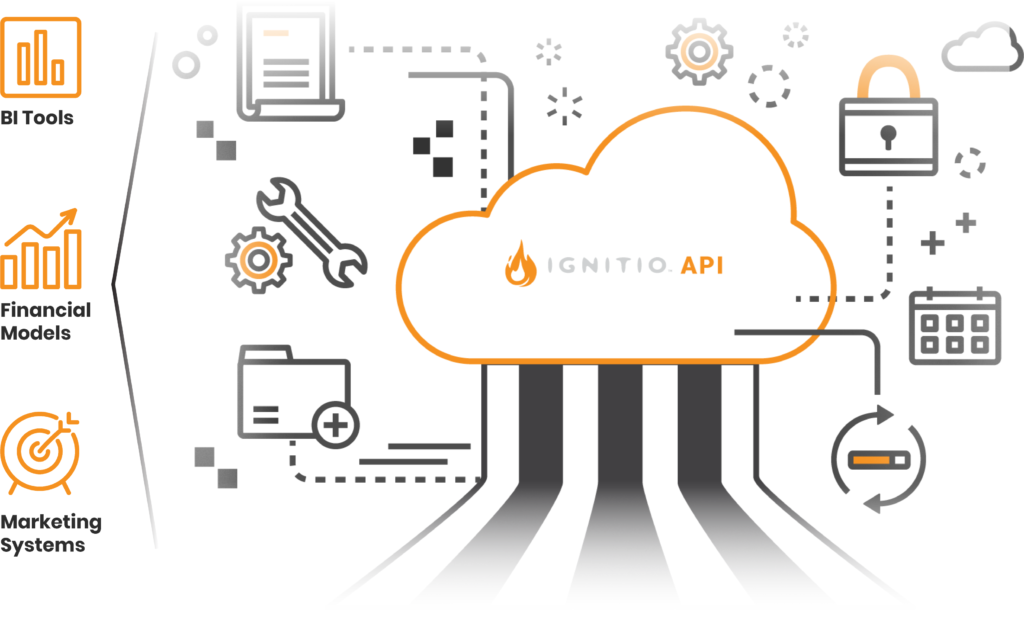 ROBUST OPEN API
Put your metrics to work.
Ignitio can make other systems & services smarter. Use our API and process automation templates to enable cross-system capabilities from data–driven marketing to financial performance analysis.
PERFORMANCE CLOUD COMMUNITY
Connect up.
When your platform is open to contributions from all, everyone wins. Our growing community is always adding useful metrics to the Ignitio Performance Cloud – for data from most SaaS solutions, just use our Metric Configurator.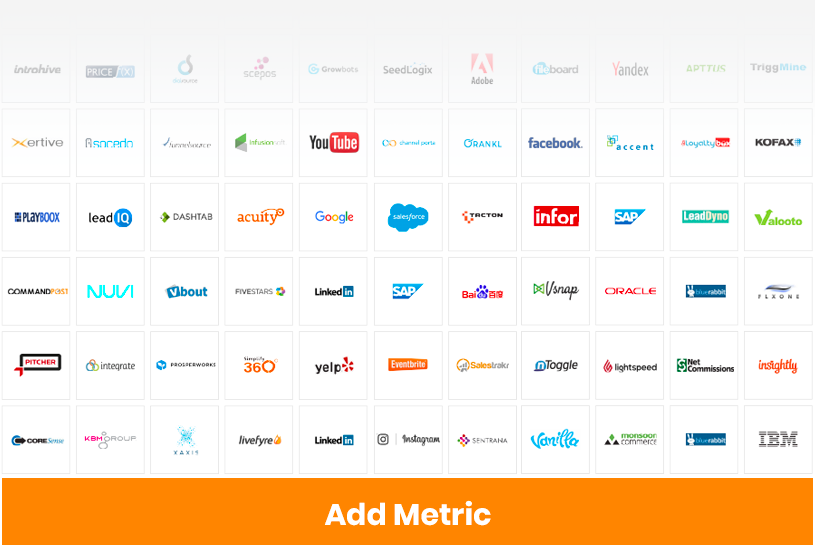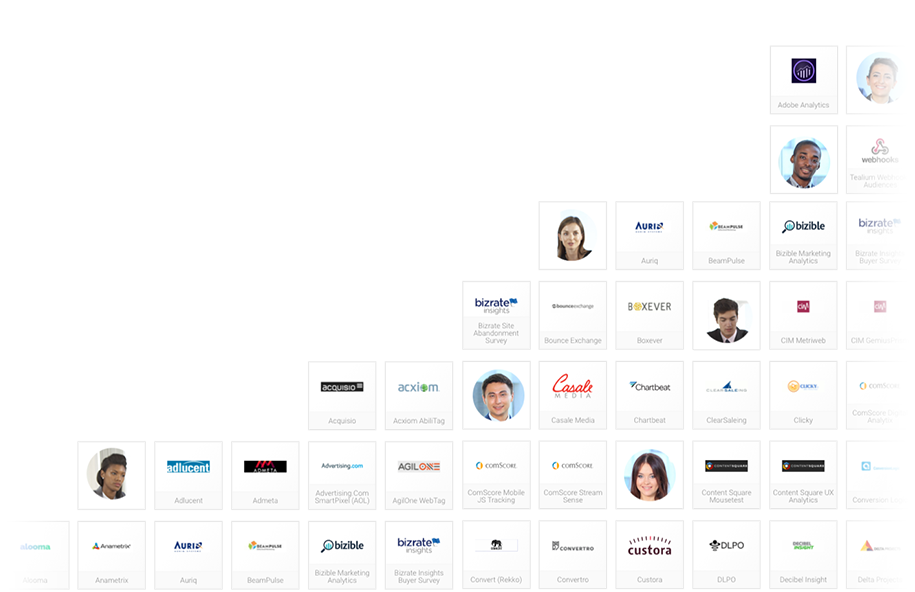 ENTERPRISE-GRADE SECURITY
Scale up safely.
When everyone has the freedom to answer their own business questions, incredible things can happen. That's why Ignitio is built to operate at scale – complete with enterprise-ready data controls.