Ignitio for Commerce
Sell More.
Ignitio for Commerce
An Ignitio Performance Cloud™ Solution
Digital commerce metrics & powerful decision support for the teams who market, sell, and service your products
Consolidate your eCommerce platform data with Search, Social, & Ad metrics for the real-time insight you need to outperform.
Campaign Performance
(CPC, CPM, RPC)
Commerce Performance Management
Ignitio empowers business users to make faster, more competitive decisions informed by a unique live picture of performance drawn from key systems and services.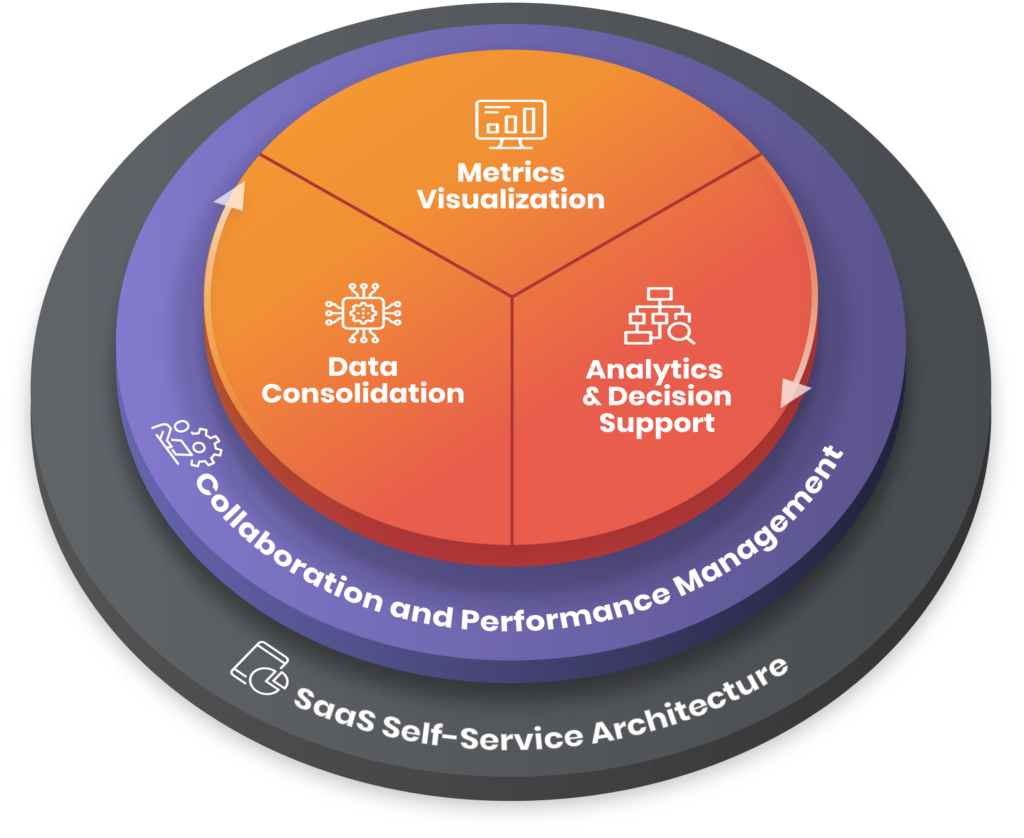 SELF-SERVICE CLOUD PLATFORM
Globally available and secure, Ignitio aligns your people around the information they need to make better decisions that drive intended results. Built for commerce leaders to run the business at speed, Ignitio empowers teams to work smarter, freed from IT or Analytics reporting dependencies and delays.
SIMPLE DATA CONSOLIDATION
Easily collect and curate metrics from your key commerce systems & services in a single reliable system of record. Keep all your data, forever. Pre-built metric collectors and our self-serve Metrics Library make setup fast and simple.
INTUITIVE PERFORMANCE MONITORING
Get a real-time picture of business performance drawn from your most important systems. Instantly-informative interactive graphs & charts reveal insights spreadsheets just can't, for deeper understanding and more usable information.
POWERFUL ANALYTICS & DECISION SUPPORT
When everyone has the power to ask and answer their own questions, amazing things can happen. Ignitio empowers business teams, helping you easily create new metrics, custom analysis screens, automated reporting, even smart alerts & process triggers.
COLLABORATION & PERFORMANCE MANAGEMENT
Ignitio helps you build an effective, results-focused culture no matter where your people are working. Set KPI-based goals, assign teams, work collaboratively, and socialize progress to continually renew your business improvement cycle.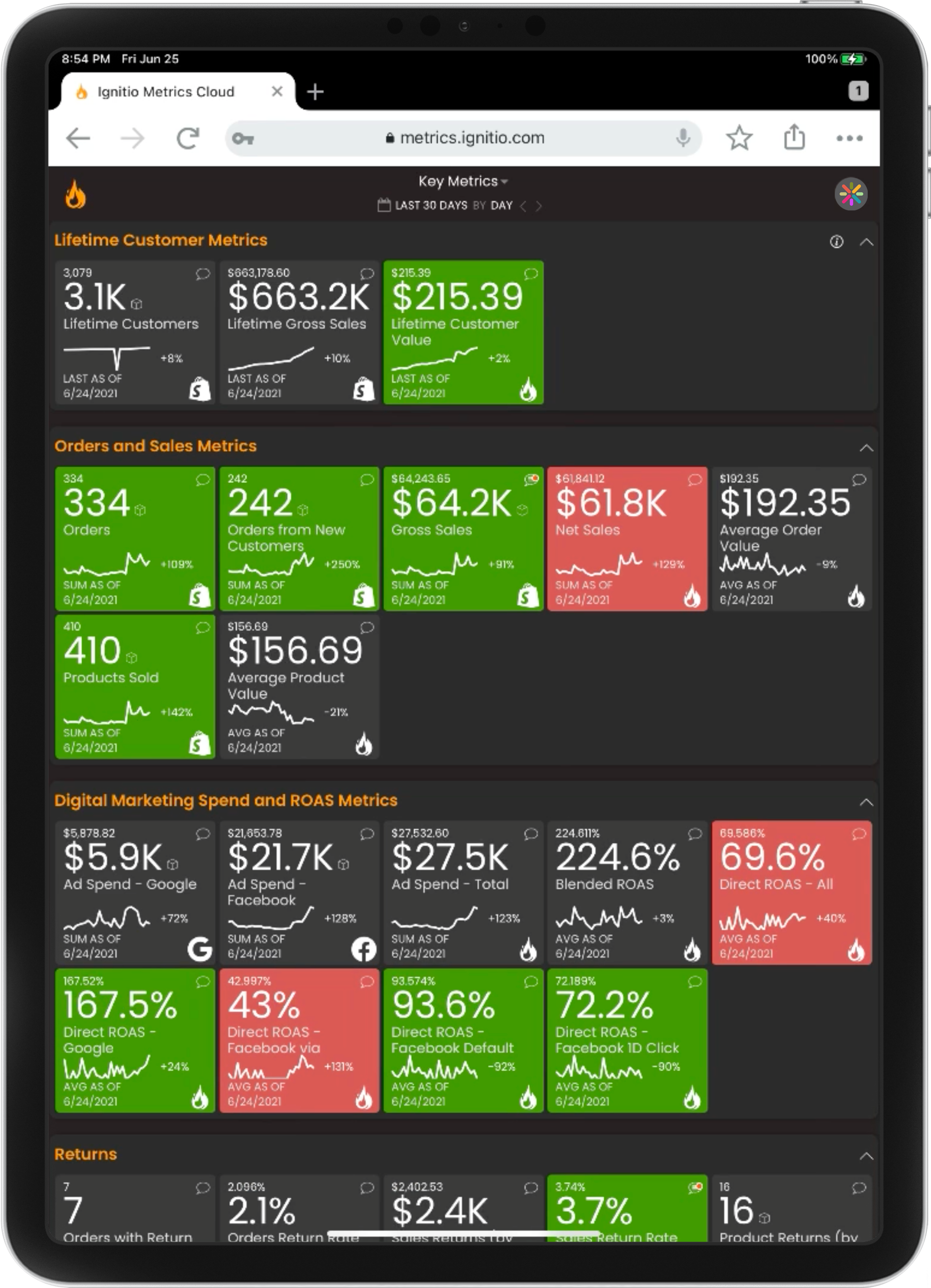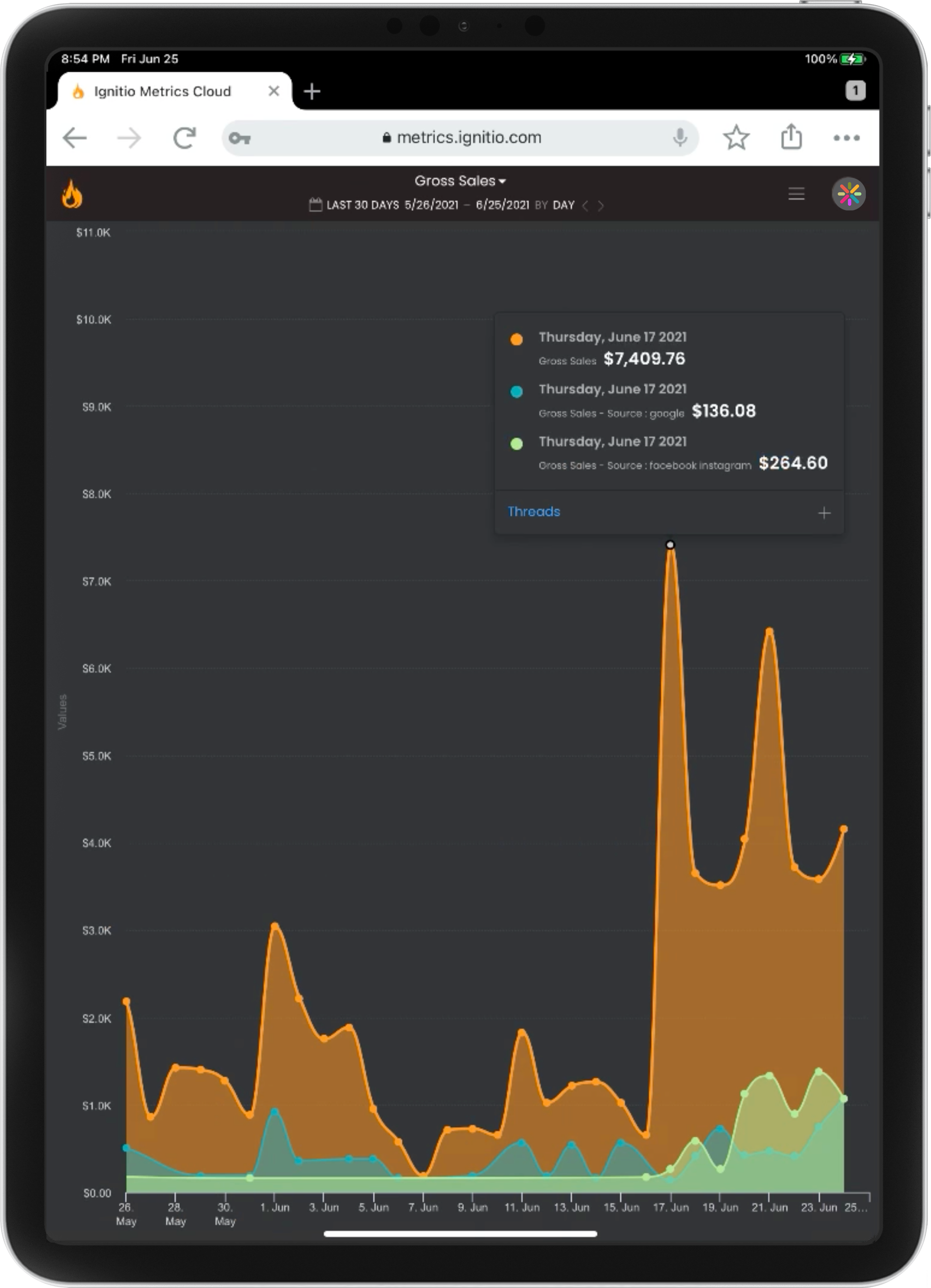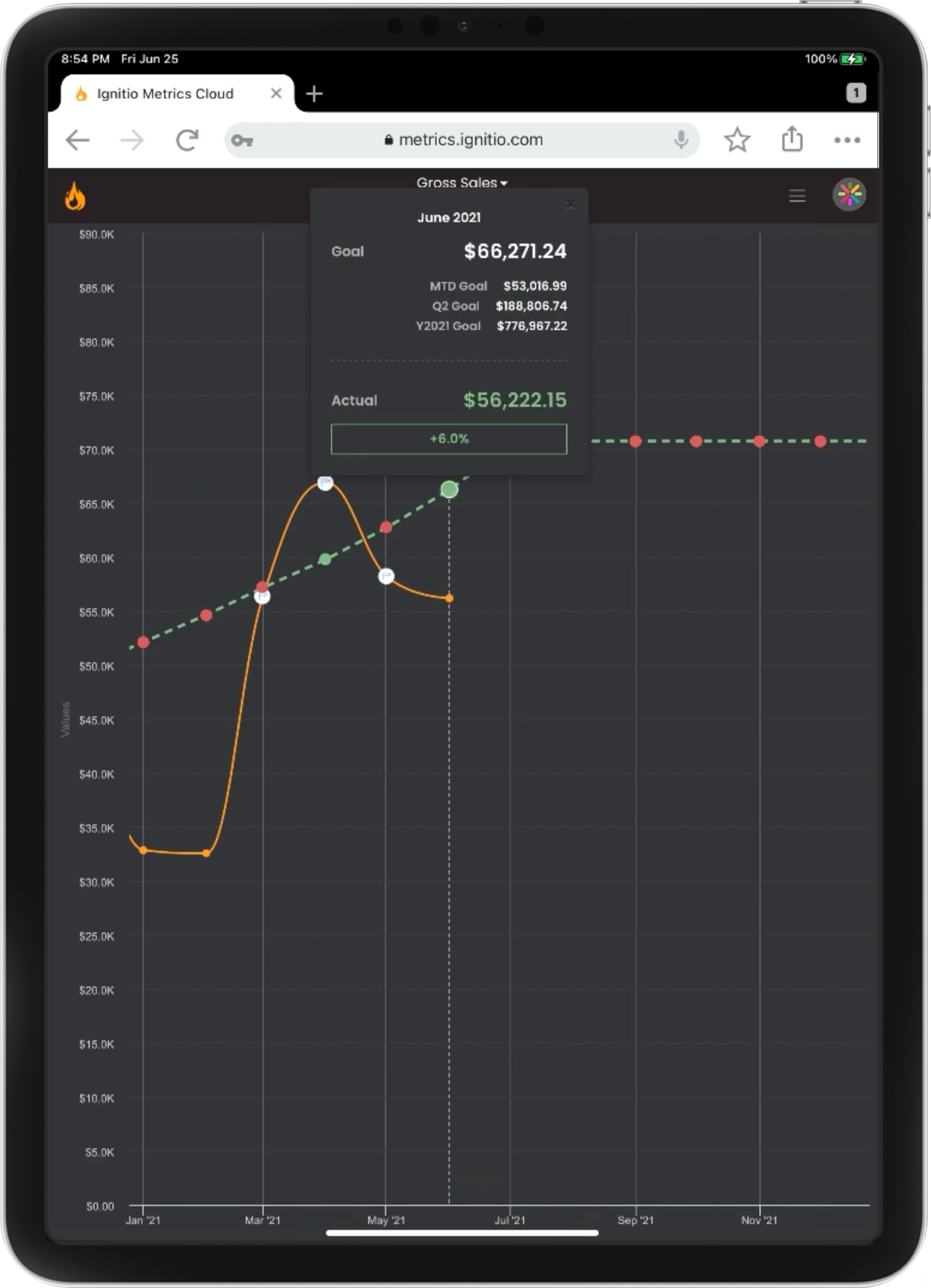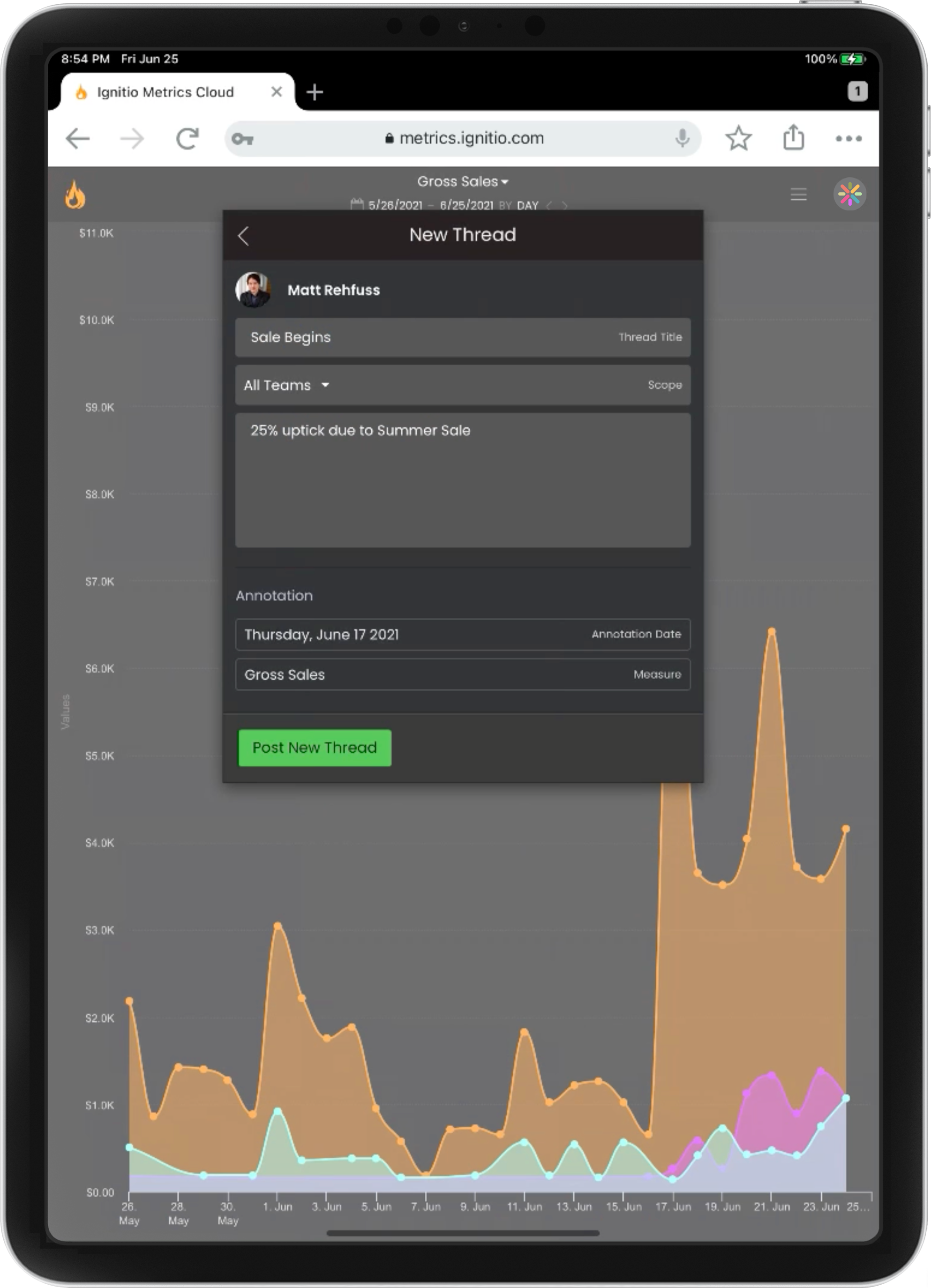 Subscription Includes:
50+ Commerce KPIs delivered daily
Unlimited User-Defined Calculated Metrics
Unlimited Teams, Users, & Data
Free Self-Serve or Ignitio Metric Activation
Ignitio for Commerce™ Details:
Commerce Metrics
Get the numbers you need to guide marketing, sales, and customer service efforts and continuously drive performance. All in one system of record everyone can trust.
Revenue & Margin
Customer Analytics
Channel Activity
Conversion & Campaign
Inventory & Cost
Loyalty & Retention
Product & Merchandising
App & Service Usage
Multisystem Calculated Metrics
Selected Customers & Use Cases
Ignitio proudly serves the digital commerce needs of market leaders in Retail, Finance, Media, Healthcare, & other sectors, demonstrating broad usability and flexible support for more competitive decision-making across industries, teams, and roles.
The smartest metrics you've never seen.
When it comes to real innovation, seeing is believing. Let us show you how Ignitio for Commerce can provide the performance insight you deserve, plus the ability to drive better outcomes.